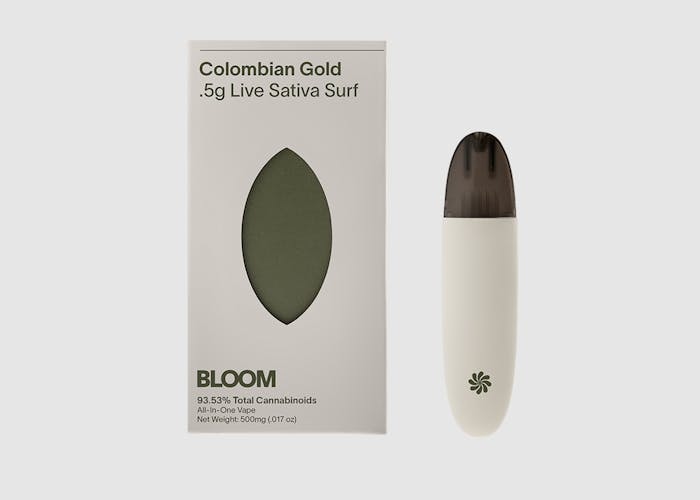 Live COLOMBIAN GOLD | 0.5 g AIO
+ .5 g all-in-one vaporizer
+ Fresh frozen, live resin
+ Botanically-derived terpenes for a flavorful hit
+ Best-in-class hardware for a smooth pull
+ Sativa
+ Nose/flavor: lime, herbal, skunk
+ Typical effects: focused, calm, motivated
+ Lineage: Landrace
The origins of this landrace strain hail from the Santa Marta mountains in Columbia. Pungent notes of skunk, lemon lime citrus and herbaceous profiles make this an unmistakable strain. This strain is a great grab when a focused, calm and motivated energy are needed.
Bloom Live captures the freshness of newly harvested
buds. Characterized by natural leaf icons, live strains
are exotic, plant-forward and potent.